Yelp Us If You Like Here!
What is GMP Click Here?

Gout and Inflammation News- This is your brain (and your joints) on Turmeric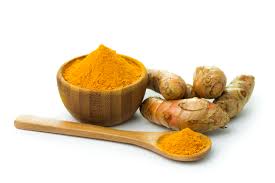 Are we doomed for cognitive decline as we age? Not necessarily. There are plenty of healthy, thriving older adults pushing into their 70's and 80's with cognitive functioning as well as, sometimes even better than, younger adults. Cognitive decline is far from uniform, with many variables in play. However, 1 in 9 Americans will suffer with some level of decline by the age of 65, with 1 in 3 by the age of 85.

Where and how does it all begin? We know that inflammation is at the heart of all disease. Often times the signs of chronic inflammation begin with achy muscles and joints. We find ourselves at the doctor being prescribed something specifically for that ailment. What we need to be considering is how that inflammation could be affecting other parts of our body, as well. We are programmed to treat each symptom individually, and as separate conditions, when we should actually be addressing the inflammation in the body as a whole before it continues to creep into and destroy other parts of the body. What does this have to do with your brain? EVERYTHING!

Inflammation in the body can lead to the formation of abnormal protein structures in the brain. Our bodies are programmed to seek and destroy these abnormal formations with healthy cells that bind to these dangerous beta-amyloid plaques. In the presence of chronic inflammation our immune systems simply can't perform as they should and left unchecked these proteins continue to accumulate. Cerebrovascular pathologies can lead to generalized cognitive decline, Dementia, Alzheimer's, mood disorders and even strokes.

We have seen any number of herbs, vitamins, and medications that attempt to address our brain health and memory boosting abilities. To date, nothing has even come close to the studies and results of the golden powerhouse spice known as Turmeric. Curcumin is a powerful antioxidant found in Turmeric and is the compound that gives Turmeric it's yellow hue and healing powers. India has the highest consumption of this healing herb and culinary spice and the lowest incidence of cognitive decline anywhere in the world.

How do we get enough of this amazing spice in order for it to be effective? Many don't enjoy the taste enough to use it daily so they typically resort to a supplement. However, there are some herbs/spices that we just can't get enough of to do the trick. Turmeric is one of them. Turmeric is not easily absorbed and fully utilized by the human body, unless you obtain the right form. Many formulations find that adding Piperine (black pepper) can enhance the absorption rate. Recent studies have shown even more promise with a formulation known as BCM-95®. Super Bio-Curcumin® (BCM-95®) showed 6.3 times greater bioavailability (absorption and sustainability over 8 hours) in humans compared to plant-bound curcumin with piperine (as measured by the area under the curve [AUC] in a plot of blood levels against time, that is, the total amount of curcumin absorbed by the body over 8 hours). There are some amazing products on the market today that combine this ingredient with other powerful antioxidants and anti-inflammatories to provide us with the ultimate brain, joint, heart, liver, kidney, and blood protection available. Addressing chronic inflammation directly can help you avoid a new prescription drug for every ailment that stemmed from and grew from the inflammation in the first place.

Turmeric compound boosts regeneration of brain stem cells
Date:



September 25, 2014



Source:



BioMed Central



Summary:



A bioactive compound found in turmeric promotes stem cell proliferation and differentiation in the brain, reveals new research. The findings suggest aromatic turmerone could be a future drug candidate for treating neurological disorders, such as stroke and Alzheimer's disease.




BioMed Central. "Turmeric compound boosts regeneration of brain stem cells." ScienceDaily. ScienceDaily, 25 September 2014. <www.sciencedaily.com/releases/2014/09/140925205819.htm>.



Order online 100% securely ~ All your information will be encrypted with 128 bit encryption (high) RSA with 1024 bit exchange.
*The products have not been evaluated by the Food and Drug Administration, and they are not intended to diagnose, treat, or cure any disease.
We accept Mastercard, Visa, PayPal, and American Express. Copyright 1998-2020 Goutcure.com / Goutcare.com / OrderGC.com / Stopgout.com / Gout-Care.com / AHR4Health.com.
Alternative Health Research LLC T/A Smith and Smith Enterprises 11941 Main St. - Unit 130, Libertytown, MD 21762-1100 . All Rights Reserved.
Privacy Policy
---









*These statements have not been evaluated by the Food and Drug Administration. These products are not intended to diagnose, treat, cure, or prevent any disease.